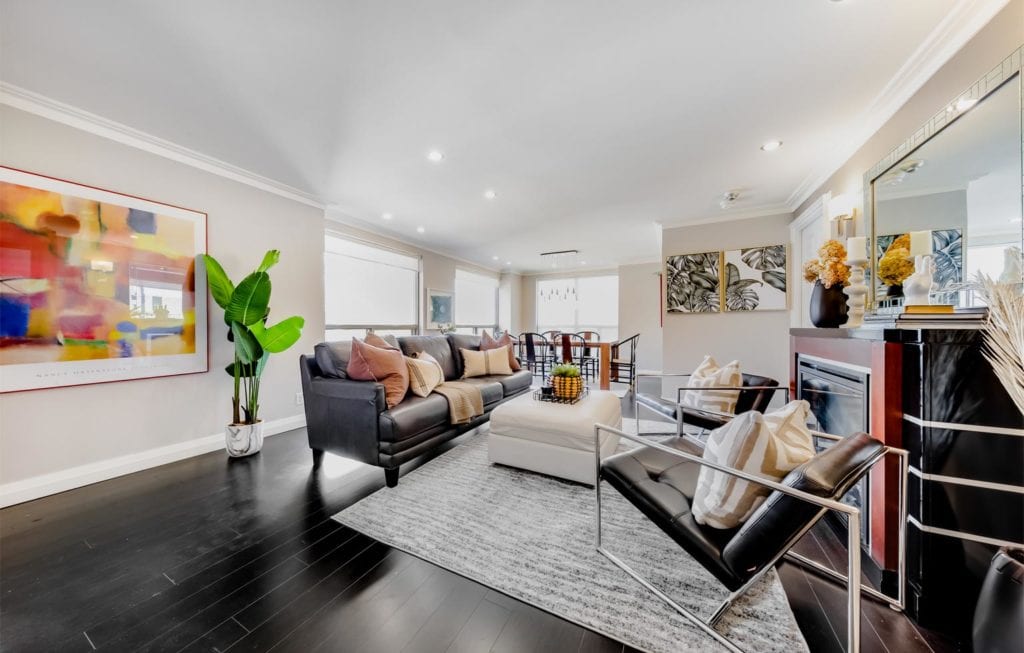 02.18.2021
Should You Stage To Sell? 5 Benefits To Consider
Selling
It's one of the most common questions sellers ask: do I need to stage to sell my home? This step—which consists of having a professional stager enhance your home's appeal with paint, furniture, and decor—may seem like a nice-to-have. That said, once you understand the potential benefits involved, you might just start seeing it as a must-do.
Here are five staging benefits to consider when you're ready to sell your home…
1) Better listing photos
No doubt about it: first impressions matter. It's important to remember that when your listing goes out into the world. For most buyers, it's the first place they'll see your home—and their eyes will be drawn to the photos immediately.
Working with a professional photographer is crucial, but so is having your living space styled before any shots are taken. A meticulous stager will help ensure that the images in your listings capture attention and (hopefully) lead to more showings!
2) It can highlight in-demand features
Do you have floor to ceiling widows? They'll likely look best with sheer window treatments that let in lots of light. Have beautiful hardwood floors? The right lighting and simple rugs could call attention to them.
Staging goes far beyond enhancing a room—it also highlights its finer details. A true professional will know how to do that by combining the right elements in just the right way.
3) More potential buyers
There's no getting around it: one buyer's idea of stylish will differ from another's. That's why it's best to opt for visual elements with (near) universal appeal. For example, almost everyone wants a big, bright, airy space. Staging can help ensure that your home feels that way—and maximize your buyer pool in the process.
From neutral shades of paint to streamlined furniture silhouettes, keeping it simple can prevent you from turning buyers off with strong aesthetic decisions. A skilled stager can create a pared down, sophisticated look (and tailor it to your ideal buyer).
4) A quicker sale
If you're looking for a quick and convenient sale, staging your space may be key. That's because homes that make a fantastic first impression tend to garner offers almost immediately, especially in a hot market like Toronto.
Believe it or not, a recent study from the Real Estate Staging Association (RESA) found that staged homes spend 73 per cent less time on the market. That means more hours you can spend on what matters—preparing to take your next step.
5) A higher price
Last but certainly not least, staging can lead to a significantly higher sale price. Many sellers are skeptical about this, but I've seen it firsthand. In fact, I recently helped a client sell a staged property for $50k more than they likely would have received if it weren't beautifully prepared.
How do I know? A very similar unit (we're talking about the exact same floor plan) sold for that much less the month before. To state the obvious, that's a serious chunk of change!
Staging may not be a requirement, but it can provide some very significant advantages. Most sellers find that it's worth the effort—especially those who work with a real estate agent who's connected to a stager with proven talent. Are you ready to find out if this step could work for your sale?
Ready to start your sale? Book a no-obligation home worth evaluation with me to see what your luxury condo could sell for in today's market.