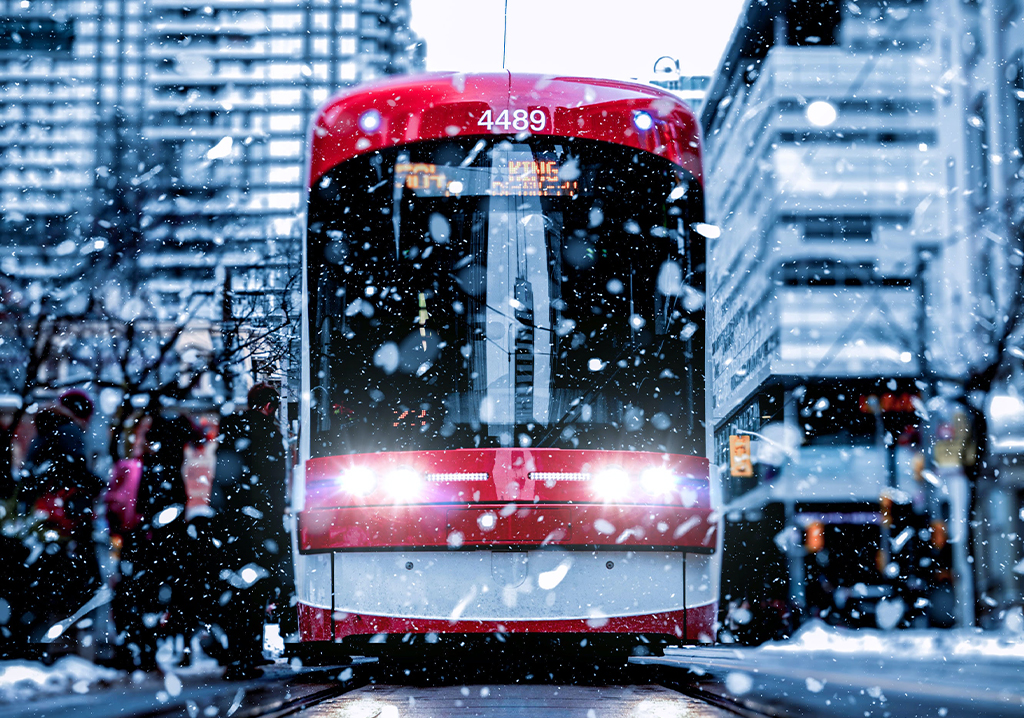 02.26.2021
The January Market in Review
Market Stats
What the January Numbers Tell Us
When it comes to the real estate market, 2021 started off with a bang. January was incredibly busy—and that trend has continued into February. TRREB has forecasted strong demand and record selling prices this year, which is definitely in keeping with what we've seen so far.
There were a total of 6,928 home sales reported through the MLS in January. That's an increase of 50 per cent year-over-year (which is to say, in comparison to the same month of 2020). The average home price was $967,855—an increase of 15.5 per cent. We're talking about an undeniable seller's market—which has translated into a whole lot of multiple-offer scenarios.
There were 522 detached home sales, a number that's increased by 30.2 per cent as compared to January of last year. The number of semi-detached properties sold rose by a whopping 84.1 per cent. For condos, it was 85.5—which suggests that buyers have caught onto the fact that now is a great time to get a deal on a unit.
While detached and semi-detached prices grew (by 16 and 21.5 per cent, respectively), that number dropped by 8 per cent for condos. This can be attributed in large part to the market shift that started to occur shortly after the pandemic began. That said, the impressive sales growth in this sector is a good sign!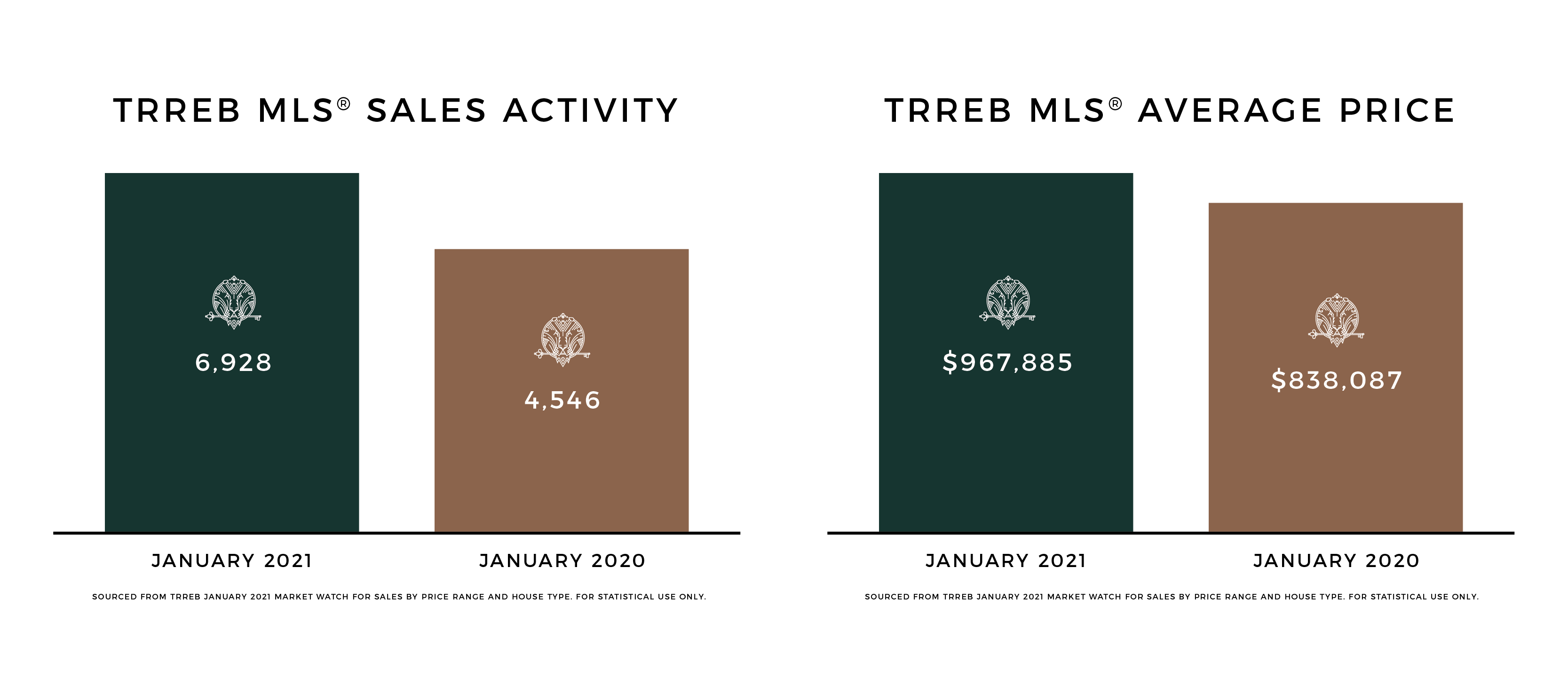 A Closer Look at the Luxury Market
Now, let's take a look at the luxury market. When it comes to single-family homes, the benchmark price was $2,500,000. The most active price range was between $2,500,00 and $2,699,999. While the median luxury sale price did go down since last month (from $3.14 to 3.05 million), it was still a seller's market.
It's worth mentioning that the median days on market were down significantly from December—dropping from 40 to 16 days. The number of sold homes rose (from 62 to 66 days), while inventory went down (from 270 to 251 days). These are signs of demand.
In the luxury condo market, the benchmark price was $915,000. The most active range was between $915,000 and $999,000, and the median sales price decreased from December (to $1,070,000). That said, units sold for a solid 98.06 per cent of their list price—and the median days on market were down (from 28 to 13). On the whole, it was a seller's market!
Wondering what the rest of the year holds for the luxury market? According to Engel & Völkers, we can expect significant growth in home prices in 2021.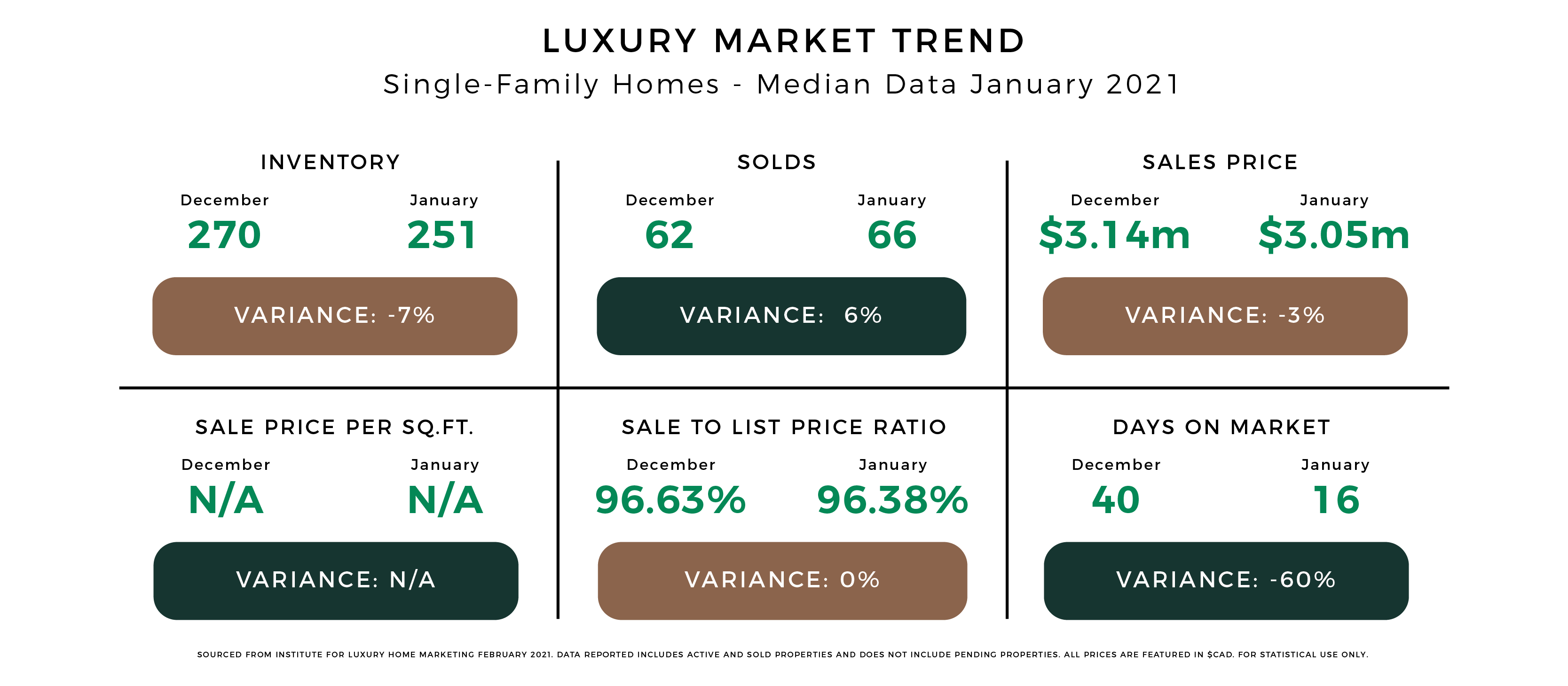 Ready to take your next step?

Whether you're buying or selling a luxury property in the months ahead, local expertise will be the key to your success. I know the market—and how you can make the most of current conditions. Get in touch to learn more!