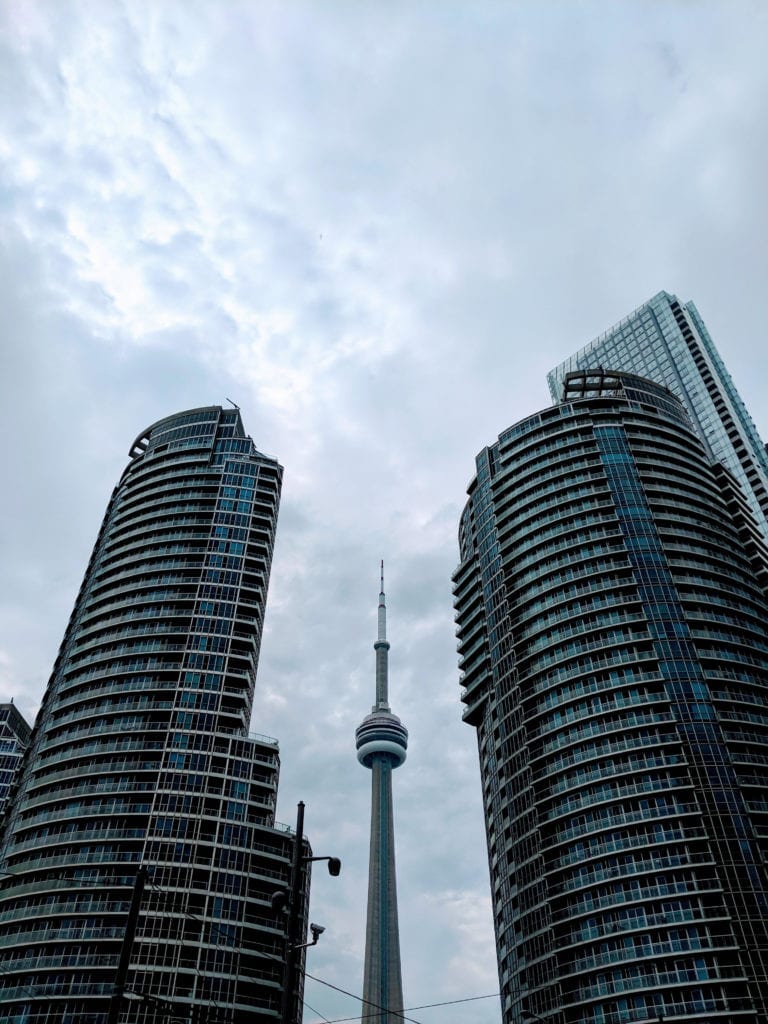 02.23.2021
The Toronto Condo Market is Hot Again: Here's Why
Condos
The Toronto Condo Market
Last March, the pandemic brought the condo market to a standstill. But as of this January, things are moving again. We saw a huge 54% jump in overall year-over-year sales. That percentage includes all home types, but the spike has everything to do with all the action that's happening in condos right now. It's remarkable to me because we're still under lockdown, but the market is suddenly really active.
 I've never seen this many sales in January: going back 10 years, there's been nothing like it. There are still a lot of listings out there, but that oversupply is getting absorbed quickly. I predict we will have another supply issue pretty soon and prices will inevitably increase as a result. 
 Bidding wars and bully offers are back in a big way. Units that were sitting on the market are now getting snapped up with multiple offers and prices over asking. Even small one-bedrooms downtown has become very competitive. An investor client of mine was recently looking to buy a 544sf one-bedroom on Queens Quay with a lake view. It ended up getting 18 offers before the offer date. My client lost by a landslide and it ended up going for $150K over asking.
 So where is all the activity coming from? 
The crazy house market.

There's a serious shortage of freehold homes (detached, semis, towns) all across the GTA

, and demand keeps driving prices up and up. A lot of people are realizing that houses – even those in the suburbs – are way out of their price range. Condos, on the other hand, tend to be more within reach. So I'm seeing a lot of people opt for a bigger condo instead of a house.

Rock-bottom interest rates have amped up affordability.

It's never been cheaper to borrow, and

the Bank of Canada has said the low-interest rates will be around until at least 2023

. 

More people are taking advantage of the slump.

With selection high, prices lower and less pressure and competition, people have been jumping in. And as the action heats up, the folks who were waiting for the market to bottom out have suddenly realized it already had and are getting in there before prices really start to skyrocket. There are still deals to be had, but I think that's changing pretty fast.

 

There's hope in the air.

We're seeing a light at the end of the pandemic tunnel with vaccines becoming more readily available. People are feeling more positive and planning for the future. 

People who have left the city are looking for pieds-a-terre.

Torontonians who have moved to bigger homes outside the 416 don't want to give up the city completely and are looking for smaller units good for, say, the two days a week they need to be at the office, or weekends to enjoy restaurants and nightlife once things reopen. 
 Luxury units didn't see the same kind of slump as smaller condos. 
A lot of people looking to downsize from houses realized pretty early on that 2020 was a good time to do that. They could sell their Forest Hill homes for a bazillion dollars and get into a beautiful condo for a good price. But the window on those kinds of deals is closing. There's real scarcity in the luxury market, and even the really high-end places are going for over asking.
I think the Toronto condo market will go back to what it was before the pandemic – and then some. 
The action we're seeing right now is happening without two key drivers for condo purchases: immigration and students. Once borders open up and post-secondary schools go back to in-person learning, that will amp things up even more. 
But I do think that with the kind of escalation we're seeing, lack of affordability will become even more of an issue, and government intervention is inevitable: the vacant home's tax is probably just the beginning. 
 For more info, check out Your definitive guide to the Toronto and GTA housing market. It's a comprehensive resource for buyers, sellers, investors and renters navigating Toronto area real estate during COVID and beyond. And if you're looking to jump in and take advantage of the current market? Give me a call – I'm always happy to help!