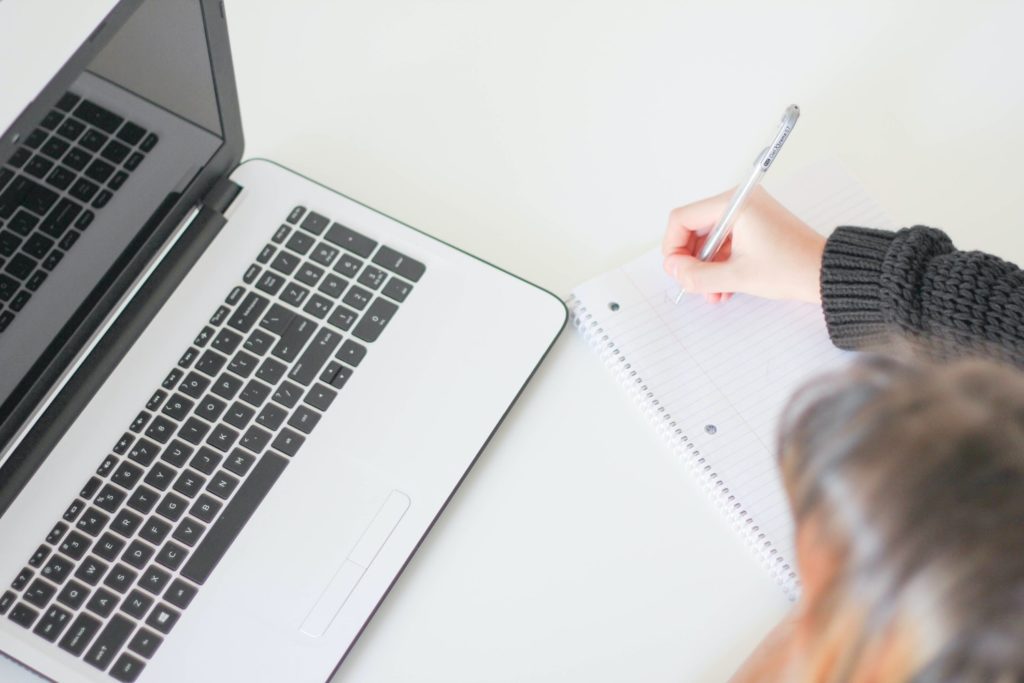 12.3.2021
5 Things You Need To Do After Your Offer Is Accepted
Buying
No matter how many times you may have purchased a home in the past, those feelings of pure thrill and excitement you get when you first learn your offer to buy a new home has been accepted never gets old.
While this is definitely a time to celebrate, especially in the moment, it's also important to centre yourself and remember that your purchase hasn't yet been made final, and there are a few more steps you need to take before the home is officially yours.
So, whether you've just had an offer for a new home accepted or you're hoping it'll happen to you soon, here are five useful reminders of things you need to do once your offer is accepted.
1. Prepare Your Deposit
When talk of down payments and total purchase prices have been leading most of your discussions ahead of making your offer, it can be easy to forget about one payment in particular — your deposit.
Your deposit is an important part of the home buying process, and it's distinctly different from the agreed-upon down payment you'll send to the sellers upon buying your new home. The deposit is the first amount of money you transfer to the seller of your (prospective) new home and usually amounts to 5-10% of the total purchase price.
The deposit is more of a symbolic transfer of funds that you must pay up-front to show the home seller you're prepared to commit to your Agreement of Purchase and Sale contract and is usually paid via a bank draft, certified check, or wire transfer.
Once your offer for the home is accepted, you'll have a short window of time to provide the seller with your deposit, the amount of which will depend on your agreement with them as well as the total purchase price of the home.
---
Still on the lookout for the perfect property for your lifestyle? Have a look through my featured listings page below or set up a property search to receive every listing that suits your specific needs sent directly to you as soon as they appear on the market.
---
2. Engage Your Real Estate Lawyer
Following your offer's acceptance, you'll want to call your real estate lawyer to ensure you're able to retain their services to assist you throughout the duration of your upcoming transaction.
Your real estate lawyer will play an integral role in helping you complete your purchase from start to finish, so it's best to give them as much notice at this stage of the buying process as possible.
Not only will they review key documents like your Agreement of Purchase and Sale and help you completely comprehend the legal obligations you'll be agreeing to, but they'll also be responsible for ​​protecting your legal rights throughout the duration of the process.
In essence, your real estate lawyer is there to make sure nothing goes wrong from here on out, and that every move you make is considered and well thought through. The last thing you want to do is hire the wrong lawyer or give them too little notice to help you to the best of their ability.
Did you know that when buying a new home, you'll be responsible for paying a Land Transfer Tax too? Get up to speed by reading Everything You Need To Know About Land Transfer Taxes.
3. Engage Your Mortgage Broker
In addition to your real estate lawyer, you'll also need to contact your mortgage broker after your offer to buy a property has been accepted by the sellers. At this stage, your transaction will begin to move forward very quickly, and just like your lawyer, it's in your best interest to give your mortgage broker as much time as possible to get everything in order for you.
Whether you've received your mortgage pre-approval from your personal banking institution or through a private mortgage lender, now's the time they'll need to follow through with their initial approval and supply you with the funds to purchase your new home.
Your mortgage broker also plays a key role in the team of professionals helping you complete your transaction along with your Realtor® and your real estate lawyer. All of these players will need to interact with each other, whether that's directly or indirectly, to help you complete your purchase.
Just like a successful company or winning sports team, you'll want to foster an environment between each member of your real estate 'team' that emphasizes efficiency for maximum output. As I said, things move quickly at this stage, so having everyone ready and prepared to act when called upon is in your best interest.
---
Haven't received a mortgage pre-approval yet? Find out how in four easy steps here, then use our mortgage calculator tool below to find out how much you'll need to borrow to buy the home of your dreams.
---
4. Ensure Your Agent Sends All Required Documents
Between your offer's acceptance and the Closing Day you and the seller have previously agreed upon in your Agreement of Purchase and Sale, you'll be required to gather and produce a number of different documents relating to your upcoming transaction.
In fact, the amount of paperwork and documents required to complete a real estate transaction is surprisingly long and includes things like the ​​home inspection report, home appraisal report, Title search, and homeowners insurance declaration, among others.
Once your real estate agent has confirmed they have all of your deal-related documents together, it's their job to ensure they're promptly delivered to your mortgage broker and real estate lawyer, giving them enough time to complete them on your behalf.
The role of a real estate agent is paramount to the successful purchase of your new home. To find out why, exactly, read my related post, "What Does A Real Estate Agent Do?" here.
5. Do One Final Walkthrough
For peace of mind's sake, many homebuyers want to arrange one final visit to their potential new home before Closing Day when their purchase is considered firm.
While any glaring issues concerning the current condition or structural integrity of the home will arise in the home inspection report put together by a professional home inspector, the final walkthrough is more for emotional purposes.
At this stage, many prospective homebuyers will have most likely only seen their potential new home in person once before, along with images of the home online. The final walkthrough acts as a form of cognitive assurance for the buyer to ensure they're still confident and happy with the home they are buying and to minimize the chance of any buyer's regret, especially as the deal edges closer to completion.
If you feel you need to visit the property before closing on your new home, it's best to contact your agent at this time and ask them to arrange the final walkthrough for you.
Do you feel ready to finally take on the process of buying a new home? Your first step should be setting up a personal home buying consultation with a knowledgeable Realtor®. To find out more about my process and how to get in touch with me, visit my Buying A Home page here.