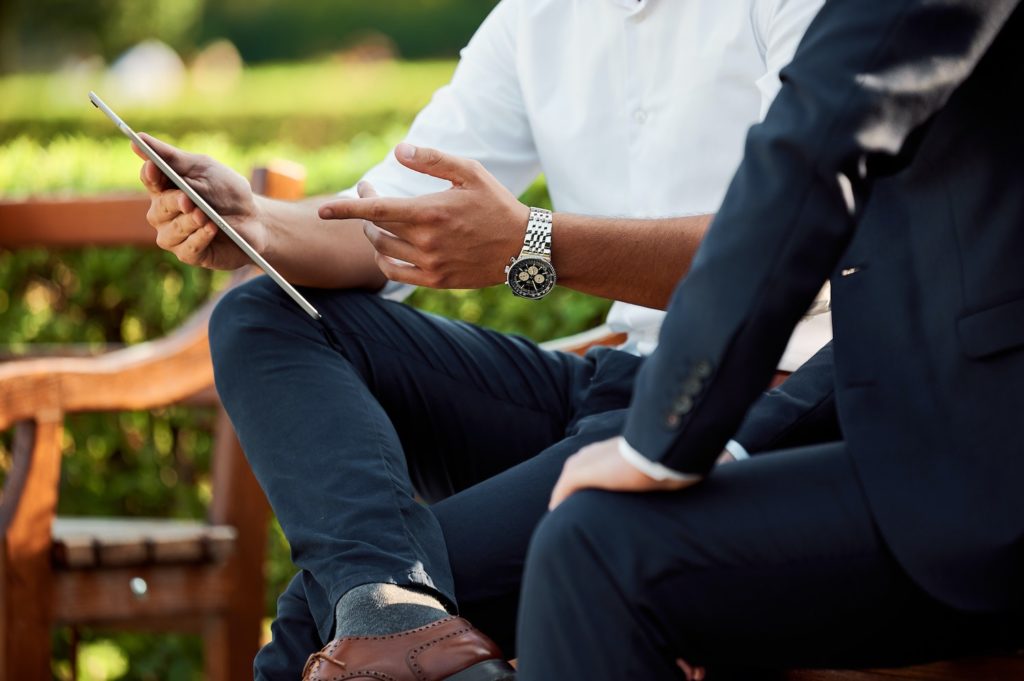 11.16.2021
7 Questions To Ask When Buying A Condo
Buying
When most buyers are on the search for a new condo unit, it's easy for them to get quite single-minded in what they're looking for. A certain number of rooms located in a certain neighbourhood at a certain price is, generally speaking, the aspects of a condo most buyers focus on.
However, outside of those features, there's a list of other, very important factors to consider before making an investment in a condo unit — and by default, the unit's building and building association.
To help ensure you don't gloss over any of those important supplementary features, I've put together this list of seven key questions you should know the answers to before purchasing a condo. So if you're thinking about buying a condo in the near future, keep this list close at hand.
1. What's The Average Price Per Square Foot?
While it's not always the first question that comes to mind when eager homebuyers are out property shopping, confirming what the price per square foot of a condo unit is can be hugely informative during your search.
Although a few extra bucks here or there won't necessarily make an enormous difference when it comes to comparing the price per square foot of two properties, if there are large variances between multiple buildings in the same area that could be a red flag.
When I help condo buyers on their new home search, I always provide them with the average price per square foot of condo buildings in the neighbourhood. By pulling recent neighbourhood-specific housing data from the previous 90 days or so, I can get up-to-date information on what the average price per square foot of a condo unit should be in certain parts of the city.
That way when I help my buying clients analyze how the price per square foot of a certain unit stacks up against the neighbourhood average, we can determine whether or not the unit is undervalued, overvalued, or fairly priced.
In a city like Toronto, you never know when the perfect property for you might pop up for sale. Have a look through my collection of covetable condos currently on the market by visiting my Properties For Sale page here.
2. Does Your Building Have A Healthy Reserve Fund?
Next, it's always a good idea to ask about the status of your potential new condo building's reserve fund. Basically, a reserve fund is a pool of money that a condo building association will set aside for unexpected expenses for things like emergency repairs or necessary replacements in communal areas of the building.
Along with every other resident of the condo building, a part of your monthly condo fees would be deposited into the reserve fund should you become an owner of a unit there. This is to ensure the condo association has enough cash to fund any necessary repairs in the future.
With that in mind, it's easy to see why investing in a condo building with a depleted reserve fund isn't a good idea. If a major renovation or repair is necessary, a building with an unhealthy reserve fund either won't be able to afford the costs to fix the problems or they'll depend exclusively on their residents to pay for the costs via their monthly reserve fund contributions.
---
Whether you plan on buying a condo in Toronto for the first time or it's been some time since your last purchase, you can refresh yourself on a few of the most important financial obligations that come along with buying a condo here.
---
3. Will Any New Developments Block Your View?
If you're buying a relatively new condo building or one in a developing area, it's more than likely that you can expect one if-not-multiple new buildings to shoot up after you've purchased your condo unit.
While that's not necessarily a bad thing, it undeniably is if a new condo development directly obstructs or blocks your unit's point of view after it's been built. In order to avoid that, all you have to do is to confirm with the building association and your Realtor® (who'll have insider insight into future condo developments) whether or not that might happen in the near future.
4. Will Any New Developments Better Develop The Area?
In the same train of thought as our previous point, it's also worth asking your potential future building association and your Realtor® about any future development plans for beneficial reasons too.
Purchasing a condo unit in a developing area can prove to be a very lucrative investment if subsequent condo developments are constructed nearby and increase the livability and desirability of the community. Should this happen, property values within your prospectively new neighbourhood would increase and you could see the value of your condo unit appreciate much faster.
---
The landscape of pre-construction real estate developments in Toronto is constantly changing. Get up-to-speed on which projects have caught my interest recently and how to go about making a smart investment in pre-construction through these helpful links:
---
5. What Are The Building's Amenities?
Of course, before you invest in a condo unit you'll probably want to know what the building's amenities are. Not only is this worth knowing before you buy a condo unit because of your own personal benefit, but it's also worthy of your attention because ultimately, you'll be paying for them.
Building amenities like a pool, gym, entertainment room, or anything of that sort are maintained and funded by the monthly fees contributed by the building's residents. These amenities might be considered an added benefit if you use them regularly, potentially saving you the cost of paying for more expensive monthly memberships fees to private gyms or fitness centres.
However, if you don't predict you'll get much use out of a swimming pool or gym, you'll still be required to pay the same monthly residents' fees to fund them. With that in mind, it's worth knowing what the condo building's amenities are before you invest in a unit so you can make sure your monthly building fees are going towards something that will add value to you personally.
---
Want to learn more about what it's like to live in a condo in downtown Toronto? Read through my Downtown Toronto community guide here, then have a look at some of the most exciting condo buildings downtown that still have vacancies below.
---
6. How Old Is The Building?
Although the age of a condo building isn't always directly correlated to its current condition or building standard, it can be a very good indicator of any potential issues you might forecast the building will face over the next few years.
As a resident, you'll be expected to make monthly reserve fund contributions (remember we talked about those in Question 2?) to help pay for any necessary repairs. Of course, if you buy a unit in an ageing building that will require significant renovations or upgrades in the near future, that may end up boosting those reserve fund contributions not long after you move in.
For this reason, I always advise my buyer clients to investigate the age and current condition of a condo building before buying an individual unit in it. That way they can mitigate the risk of running into any surprises.
7. Any Major Repairs Done Recently?
Similarly, it's also worth it to ask your potential new condo association if there have been any major repairs or renovations to the building completed in the recent past as well. If their answer is yes, then that could be an encouraging sign showing that the building and its association take necessary repairs seriously and will address any potential issues in the future.
However, this can also be a good indicator of how regular monthly maintenance and reserve fund fees may change going forward too. Oftentimes the cost of funding these major repairs is averaged out over a longer period of time by slightly increasing residents' regular maintenance costs until the project has been paid for.
If that's the case, then knowing whether a major renovation has been recently completed might mean you can also expect to pay higher than normal monthly maintenance or reserve fund fees once you move in — to begin with, at the very least.
---
Are you still somewhat new to the process of buying a Toronto condo? Learn about all the particular details you need to be aware of ahead of your future Toronto condo purchase here:
---