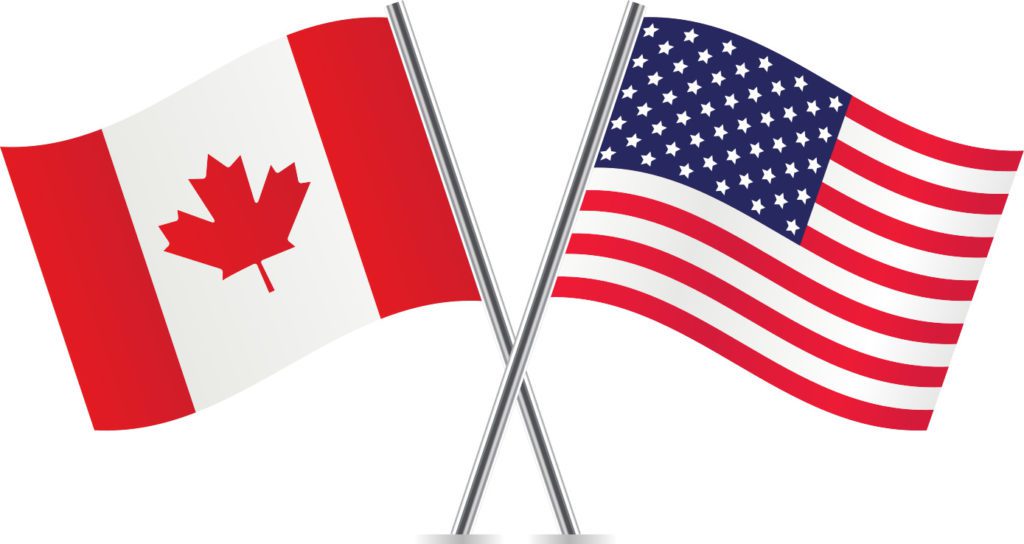 09.20.2021
Can Americans Buy Property in Canada?
Buying
Can Americans buy property in Canada? Take some time to learn about it with this solid breakdown of the real estate market for Americans in Canada
Canada is one of the last frontiers on the planet where it can actually be profitable to purchase real estate. Real estate prices in Canada are on the rise this year due to an influx of foreign investors and first-time home buyers.
However, the real estate market in Canada is expected to level out again in 2022, making it an even more desirable place to look for your dream home or a rental property.
Can Americans buy property in Canada? What are the costs associated with buying Canadian property as a foreigner or non-resident? In this article, we'll discuss in-depth the non-resident home buying experience and costs.
Who Can Buy Property in Canada?
Before you start looking for the home of your dreams, you need to know who can buy Canadian real estate. To be sure, the regulations regarding who can buy property in Canada can differ depending on the part of the country you're considering.
You'll be glad to know, however, that in general, there are no restrictions against foreigners buying property in Canada!
The only thing is, depending on where you decide to buy, there may be extra fees you need to pay as a foreigner. Of course, you should always check on the specific regulations in the areas where you are looking.
What If You're Buying a Rental Property?
Intending on purchasing a home to use as a rental property? Some potential buyers don't plan to live in Canada or become a Canadian resident. If this is your intention, keep in mind there may be additional taxes you need to pay.
How Much Do Down Payments Cost for Non-Residents?
To buy Canada real estate, you will most likely need to get a mortgage from a local bank. Be warned that Canadian banks do require larger down payments from non-resident buyers.
It is typical for banks to require a down payment of up to 35 percent for non-residents, but you may be able to get something lower.
Sometimes banks are willing to give mortgages with lower down payments to first-time buyers and U.S. citizens. If that's the case, you may be able to get a down payment of more than 20 percent.
Keep in mind that if you intend to get a Canadian home loan, you will need to get a Canadian bank account as well.
That means you will need to be in Canada for some portion of the time you're looking for property. This is because most banks require you to open an account in person.
To open a Canadian bank account and set up a mortgage, you will probably need to transfer money overseas. It's important to be aware that international money transfers involve paying a fee. They also take a few days to process.
However, if you already have an account with a bank that has a large global presence already, including branches in Canada, you may not need to physically be in Canada during the mortgage process.
If it is possible for you to acquire a mortgage through an international bank, you will likely save yourself some time and money.
Required Documents
To give you an idea of what documents you'll need to buy property in Canada, we've put together an inclusive list. However, you should always check with your bank to find out exactly what you'll need.
Most non-residents intending to purchase property in Canada will need a Canadian credit check, a reference letter from their personal bank, and a deposit of around 35 percent of the property value.
You will also need proof of income. This needs to be in the form of bank statements and a letter from your employer.
Taxes & Fees
Buying property in Canada as a foreigner or non-resident will require some additional taxes and fees. Of course, the precise fees required depends on things like where the home is located and its value.
Always check the tax requirements for international buyers in the specific province in which you are looking to buy. This will help you avoid any nasty surprises later.
Here's a quick list of the possible fees you may come across when purchasing Canada real estate.
Let's dig into what some of these taxes and fees mean and where they apply.
Agent fees aren't something you'll need to consider on the purchasing end. These fees usually get paid by the person selling the property. They usually amount to two to four percent of the property value.
You will need to consider budgeting for agent fees if you plan to sell the home eventually.
Non-resident speculation tax applies if you are purchasing a home in the Toronto area. NRST accounts for 15 percent of the property value for foreign buyers.
Land transfer taxes apply in certain provinces, but not all of them. Toronto charges both a provincial and municipal land transfer tax. However, neither Alberta nor Saskatchewan charge a land transfer tax.
Some provinces charge annual property taxes, also known as vacancy taxes. In Toronto, for example, the annual property tax is 0.75 to 1 percent.
Capital gains tax comes into play when you plan to buy your new property to create a future investment to sell later. When you sell the property, plan to pay around 25 percent of the value in capital gains tax.
Total Cost of Buying a Home in Canada
To make it really easy to see the reality of how much it will cost you to purchase a home in Canada, check out this complete list of all the costs associated with buying Canada real estate.
Purchase price of the home
Home inspection costs
Bank appraisal fees
Costs of sending funds abroad
Property tax, land transfer tax
Goods and Service Tax (GST) for new-builds
15 percent NRST for homes in Toronto
Legal fees
Home insurance
Closing fees
In addition to costs, it's worth knowing that there are also rebates for purchasing certain types of properties in Canada. For example, if you're buying a pre-construction property, you can apply for the HST and NRRP rebates.
Can Americans Buy Property in Canada
Not only can Americans buy property in Canada, but there are also few restrictions as to what you can buy. If your dream is to own a home in one of Canada's gorgeous provinces, it's quite possible to do so.
Keep in mind; banks often require non-resident and foreign buyers to pay a 20 to 35 percent down payment on the property. Additional taxes and fees may also apply.
To get the most satisfying home buying experience in Canada, the best decision you can make is to consult a local real estate agent with experience working with foreign and non-resident home buyers.