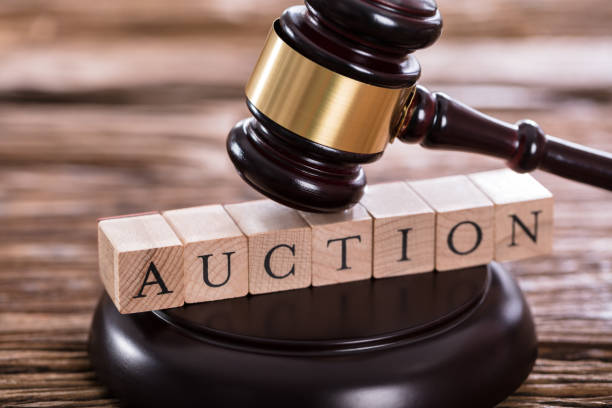 03.25.2021
Here's How To Navigate "Bully Offers"
Buying
Right now, bully offers are happening more and more – here are some tips for navigating the trend. 
Article:
Last month, I was interviewed by Globe & Mail about my take on the current market. One of the things I mentioned was how bully offers are getting to be more common, and how several of my clients – both buyers and renters – have been "out bullied" on properties they were interested in. 
If you're in the market for a Toronto condo or townhouse, there's a good chance you might run into a bully offer (or make one yourself), so here's some info that can help. 
What is a bully offer? 
Bully offers (also known as pre-emptive offers) are when a buyer makes an offer, usually well above the asking price, before the date the seller is considering them. The goal is to get a jump on other buyers by convincing the seller to skip over the usual process and seal the deal right away.
 Bully offers are an indicator of a hot market, so it's no surprise they're becoming more commonplace. They've been a fixture in the detached market throughout the pandemic, but now we're seeing them more often with condos, as the GTA condo market heats back up. And these days, we've even started seeing them with rentals, particularly for more spacious or unique properties. 
How can buyers compete with bully offers?
By being ready to make a move immediately. If you want to compete, have all your ducks in a row. Get pre-approved, have the funds for your deposit liquid and easy to access, and make sure you're working with a team (agent, lawyer, mortgage broker) that knows the market and can respond quickly. For example, you may need to review a status certificate before making the offer, so you need a lawyer who can do that the same day. 
And be prepared to be a bully yourself: I always let my clients know when it's a good idea and how much they should offer.
If you're a renter, the same concepts apply: be ready to put first and last down on the spot, accept all the landlord's conditions, and work with an agent who knows the market. And if you really want a place and you're facing some competition, don't be afraid to offer more than they're asking. 
 How do you come up with the number for a bully offer? 
You regularly hear about places going for $100K over or $150K over asking. However, properties are often priced below market value to encourage bidding wars, so the "over asking" amounts you're seeing are inflated. Base actual value on what similar properties in the building and the area have sold for (not what they're listed for) and on how many listings are actually available. The lower that number, the greater the competition and the higher the prices will go. 
 I research sold prices for the previous 15 days, dive into hyperlocal data to understand that specific market, and look at citywide trends: that's what my recommendations are based on. Say a 1200sf  townhouse is listed at $1M, but places in the same neighborhood recently sold for $1.3M. Taking that and the current high demand for townhomes into account, I might counsel my clients to make a preemptive offer in the ballpark of $1.35M. 
 When is making a bully offer a good idea?
If the seller is open to an early offer, it can work well in any scenario where there's going to be a lot of competition. It gets the seller's attention fast and allows them to bypass the hassles and stress of multiple showings and bidding wars. 
 It can also be a good idea if there's already another bully in the mix. If another offer is registered on a property my clients are interested in, I get a notification. I'll let my clients know and advise them if it's a good idea to get a little more aggressive.
 What makes a good bully offer?
Show them the money! A good price is important, but so is a firm offer with zero conditions, and having a deposit check in hand. You want to make it as easy as possible for the seller to say yes.
When is a bully offer a bad idea?
If there's an offer date but the listing specifies that the seller is NOT considering pre-emptive offers, going ahead anyway can backfire. It can leave a bad taste in the seller's mouth, and if they see your name again on the offer date, they could be less inclined to consider you over someone else. 
 Why would a seller refuse to consider pre-emptive offers?
It's often a convenient thing: if they live overseas or they're very busy and can't be available until a certain date, they will likely have set aside a specific time to deal with offers. Having you come in early becomes a hassle and will probably not be welcomed.
 I'm a seller who's received a bully offer – should I accept it? 
Talk to your agent: this is where I dig into the data to see what similar properties have been selling for and base the decision on that. In a hot market, there's always a chance you may be leaving money on the table if you don't wait until the offer date. However, it's a gamble. 
 Looking at the "sale to list price" ratio (the average of what place actually sold for vs. what they were listed for in a given month) can be very useful. Right now, the ratio for condos is 100.5%, so most condos are selling close to the list price. This means a bully offer may not be necessary unless the specific area is well above the city average.
For townhomes, on the other hand, the current sale to list price ratio is 108%. This means towns are going above asking pretty regularly. So I might counsel a client who wanted to land a townhouse – especially one in an in-demand neighborhood – to be a little more aggressive. But again, everything depends on the local market. It's why you need an agent that's an area specialist.
 Need to talk to a pro about a buying or selling strategy in this hot real estate market? 
Get in touch – I'm always happy to help.