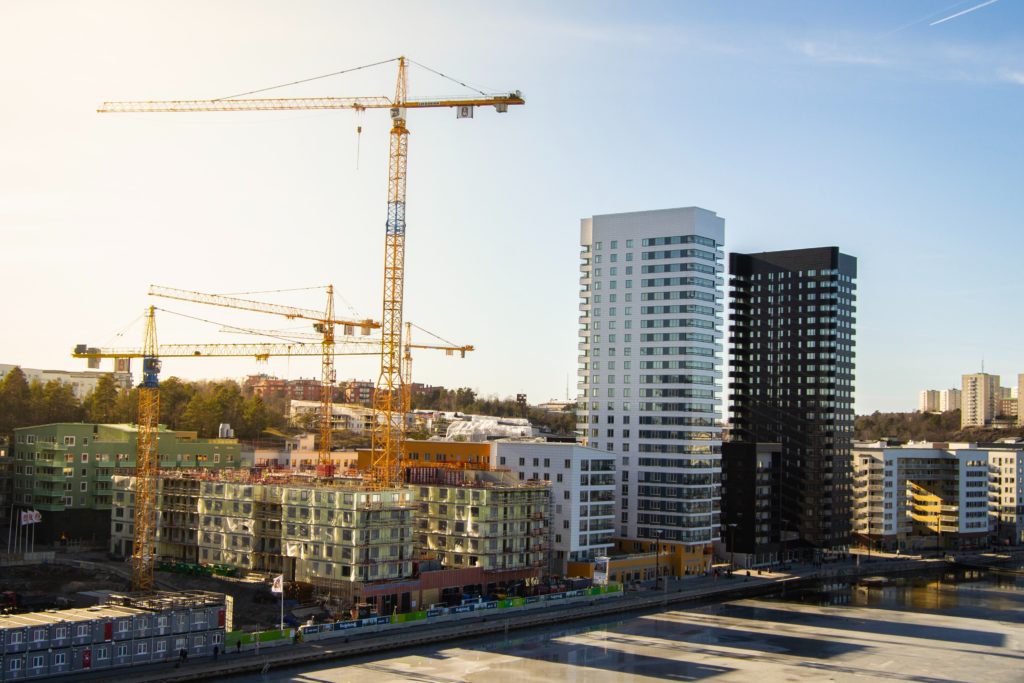 02.3.2022
How to Negotiate a Pre-Construction Sale
Pre-Construction
Buying during the pre-construction phase of a new building can offer many benefits over purchasing a resale. With a new build, you get a spacious, modern unit that looks like something out of a magazine. Plus, unlike buying a resale, the price is more or less set, so there are no unpleasant surprises on moving day. And because the building is new and has the latest technology, your utility bills can be significantly lower.
Perhaps the most significant difference when buying from a developer is the negotiations.
How Much Can You Negotiate?
When it comes to price, not so much. A builder carefully calculates their expenses before setting the price of each unit. They also have to factor in the rising costs of raw materials. If a builder agrees to a lower price, it can really eat into their profit margins. For these reasons, builders aren't enthusiastic about selling for less. 
If you do your research on Google, you'll stumble across all kinds of advice. You'll discover that while you may not be able to get concessions on price, you can get the developer to throw in some upgrades.
In a different market, this might be sound advice. But there's nothing typical about the market today. Demand for homes and condos is sky high, especially in Toronto. If you come in and try to haggle for all kinds of extras, the builder will simply sell to someone else.
I always recommend to my clients to leave the negotiating to the pros. When buying a condo, your best advocate is a platinum real estate agent. (A platinum agent is one who has sold many units within a specific development.) 
Because of their close relationship with the builder, they can negotiate many things a layperson cannot, including:
Capping your Closing Costs:
Closing costs can represent a significant expense when buying a new condo. The largest fees include municipal and provincial Land Transfer Taxes, which can total between 1-3% of the sale price.
Development Levies include education, parks, and public art fees. These have increased in all cities in the GTA and can range anywhere from $8,000 to $18,000.
Utility hookups can range from $500 – $2,000 to hook up your gas, hydro and water lines.
As you can see, these fees can really add to the overall price of your purchase. But when buying pre-construction, it can be even worse if you're not careful. You won't take possession for several years. During that time, the city can raise these prices. 
You always want to get your closing costs capped if you can. Not every builder will allow for caps, but many will negotiate them in. There are two types of caps to be aware of:
Hard cap: This is a limit on the total amount, so you will not have to pay extra, even if the city doubles their fees.
Soft cap: This limits the increase in fees between signing and closing. These won't vary greatly, but they can still increase.
A platinum real estate agent will advocate for a hard cap wherever possible.
What Upgrades to Ask For?
Even though a builder is unlikely to waiver on price, a skilled negotiator can still get you some extras. 
When negotiating, I always keep the resale value in mind. It's not worth it to antagonize the builder over a lighting fixture you can change yourself. But when something might add thousands of dollars in value down the line, it's worth some discussion.
And of course, the time to negotiate is now, before construction even begins.
Recommended upgrades:
Countertops: Nothing makes your condo more beautiful than granite countertops, which is why they're the most requested upgrade. Keep in mind, the builder is usually charging double the cost. If they ask $10,000 to install granite countertops, it likely costs them $5,000. If you really want this added in, consider meeting them halfway. 
Cabinets: Plenty of storage space adds significant resale value, so advocating for extra deep and tall cabinets is worthwhile. While installing cabinets isn't a big deal during construction, it is a hassle afterwards.
Flooring: Most new builds come with carpet, except for the kitchen and bathroom. Hardwood throughout doesn't just look better; it adds value to your resale. 
Assignment fees: The average pre-construction sale can take years to complete. During that time, your life may change, and you no longer want to go through with the purchase. In that case, a developer usually lets you sell your assignment to another buyer, for a fee, of course. A skilled negotiator can often convince the builder to waive the fee.
Premium parking: A parking spot may be the last thing on your mind when purchasing a condo, but you'll be glad for it once you move in. Negotiating a preferred parking spot means you don't have to wander across the whole lot to find your spot.
Condo fees: In new builds, condo fees are deceptively low in the beginning, but can increase substantially over the next few years. See if you can negotiate a flat locked-in rate before you move in.
Utility payments: It's not well known, but on occasion, you may be able to negotiate to have your utilities covered for a certain amount of time after you move in.
"Nice to have" upgrades
Fixtures: Lighting fixtures lend an air of sophistication, but it's a relatively inexpensive upgrade. If the builder agrees, great! Otherwise, I don't recommend haggling too much over it. 
Appliances: Not every builder includes appliances with the purchase. And while you might be able to negotiate them in, there's no guarantee that you'll get what you want. It's often better to choose appliances on your own.
There's a lot to remember when purchasing a pre-construction, but a platinum real estate agent has been through it many times. If you have any questions about new developments in Toronto, ask them here, and I will get right back to you.