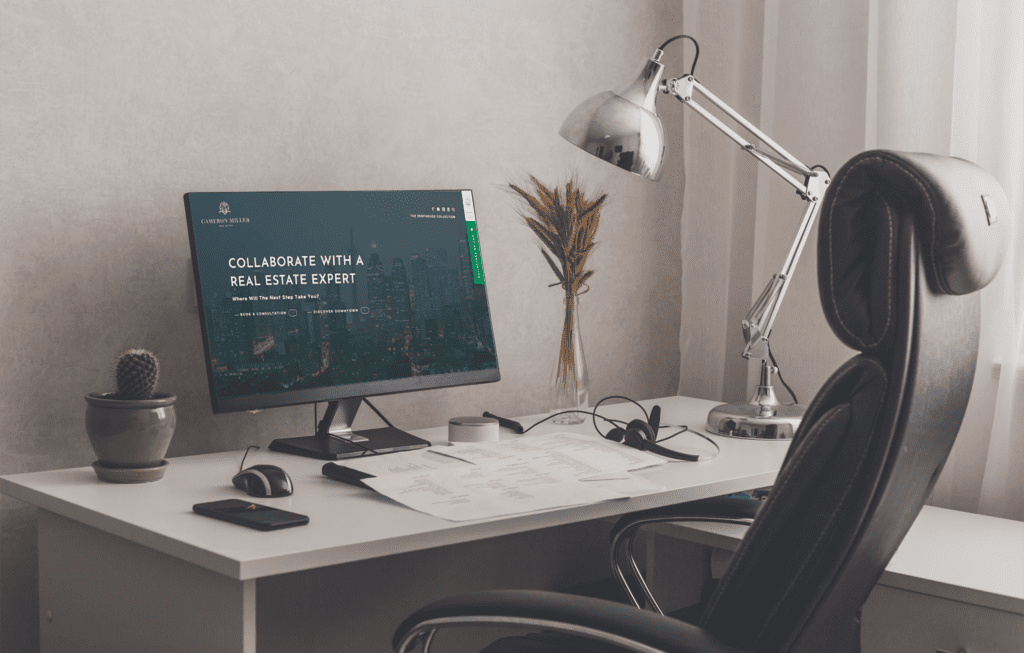 04.9.2021
Looking For a Live-Work Space? Here's What to Know.
Buying
Recent events have meant that more Torontonians are working from home than ever before. Some are staying productive by connecting with coworkers via Zoom. Others have decided that now is the time to launch their small business. If you fall into either category, you may be looking for the perfect work-from-home environment. Of course, there are a few things to keep in mind as you search.
Here's what you should consider if you're searching for the ideal live-work space…
What type of space do you need?
There are a few different types of live-work spaces. The first (and most common) is home offices, which aren't overly challenging to find and set up. Another is a studio space connected to a loft, which works well for those who might need more room.
If you're opening a more traditional business (like a cafe or hair salon), you're likely looking for a storefront on the ground floor with a living space above. These properties are somewhat of a rarity in Toronto (due in part to zoning restrictions). If you're looking for one, your best bet is to work with an agent who knows commercial real estate.
What to look (and lookout) for
If you determine that buying a live-work space is appropriate for you, the first thing you'll need to consider is how much room you need. Now more than ever, developers are building home offices into condos and penthouses. So if that's what you're looking for, you have options.
If you have a business that requires more square footage (let's say you're tailoring garments), a home with a large studio space may be best. Converted manufacturing buildings and warehouses are popular options, as are new condo buildings that mimic their extra square footage, higher ceilings, and open-air feel.
In addition to space requirements, think carefully about your layout. If you're looking for a suite with a dedicated office, placement matters. A quiet room that feels separate from the rest of your home is often ideal (especially if you don't live alone). In contrast, if you do hands-on work, you might prefer a big, open space where you can move freely—and your thoughts can flow.
No matter the size and layout of your space, you'll probably want to ensure that you have decent natural light. It can boost your mood during the workday and maybe even encourage you to take a walk over lunch!
Lastly, make sure the work area in the potential space you're considering can accommodate any furniture and equipment you need. Does it provide adequate access to power and necessary utility hookups?
How to find the perfect space
If you're looking for a live-work space in Toronto, there are options worth getting excited about. One of them is I-Zone Live Worklofts, a Leslieville gem that embraces the live-work lifestyle. Skylights, oversized windows, and soaring ceilings (of up to 30 feet) make these suites perfect places to transition from work to play.
Industrial Revolution is another great option. This development is comprised of two Queen West condo buildings—one was a former knitting factory and the other a warehouse. The units here provide not only heritage character but sky-high ceilings. With multiple levels, each one is ideal for setting up a beautiful office that's separated from your living space—or working in the open air.
No matter what type of live-work space you're looking for, getting help from an expert is the first step to finding it. Look for an agent who knows your neighbourhoods of interest—and regularly helps home hunters buy in your general price range.
Don't forget…
Work-life balance matters. No matter where you wind up spending your weekdays, take time to recharge and unwind. Whether it's a closed door, stylish partition, or state of mind, find a way to separate your workday from your leisure hours. You'll be glad you did!
Ready to purchase your ideal live-work space? I have the expertise to find it—get in touch to learn how I can help today.